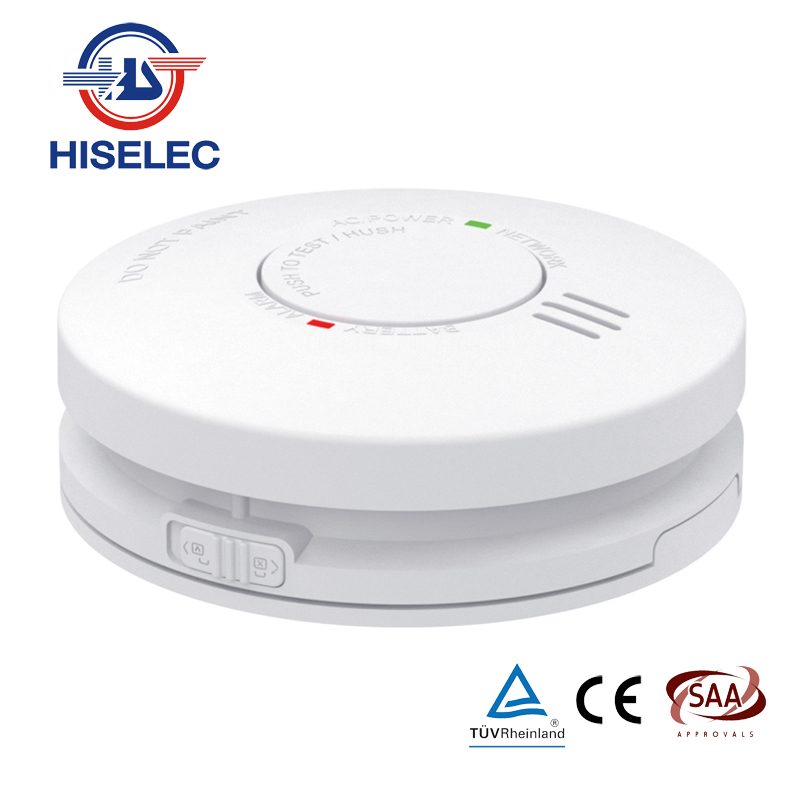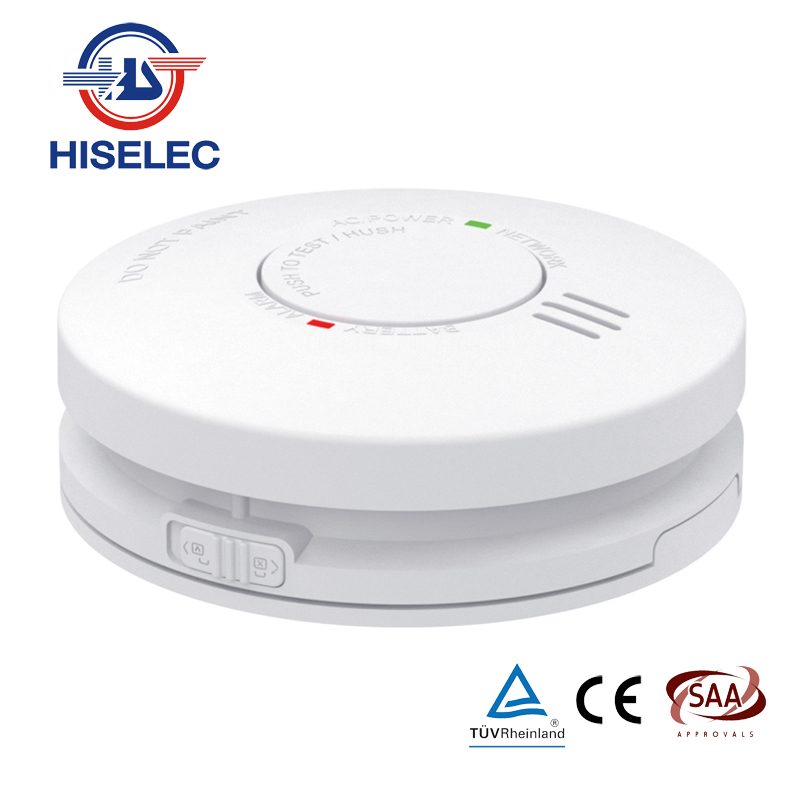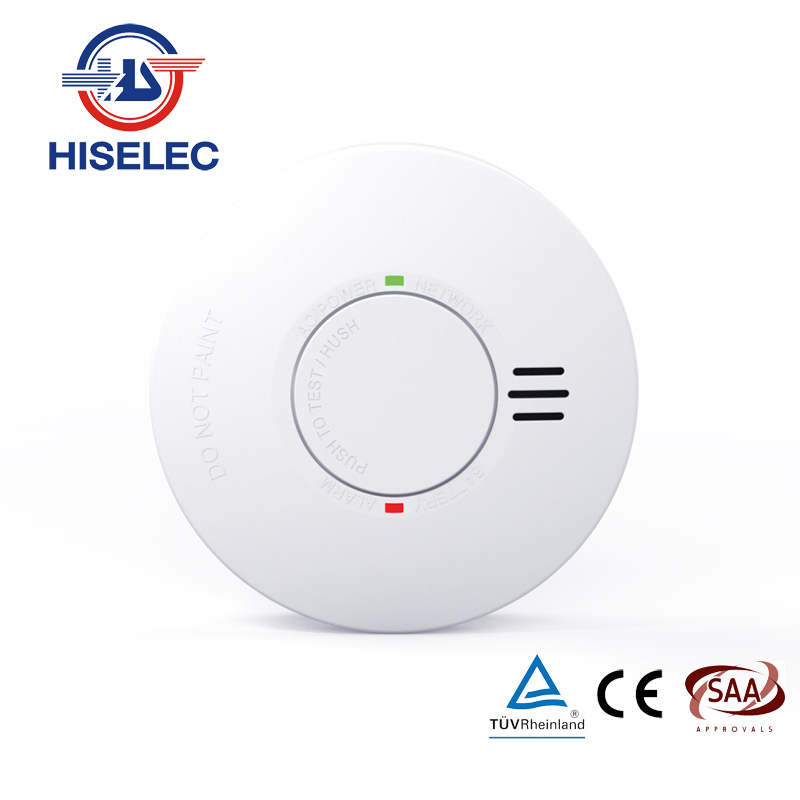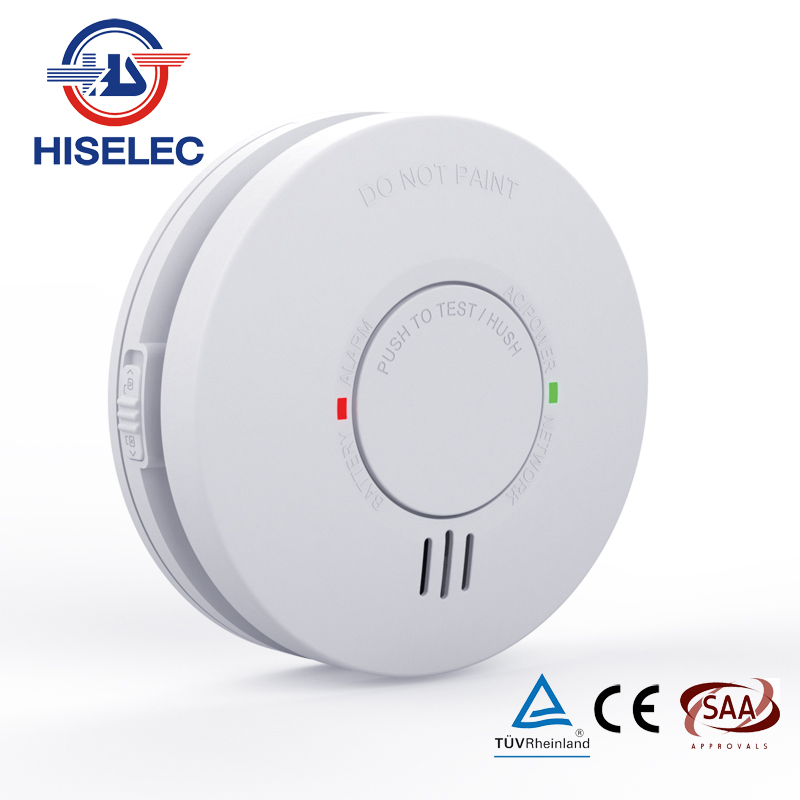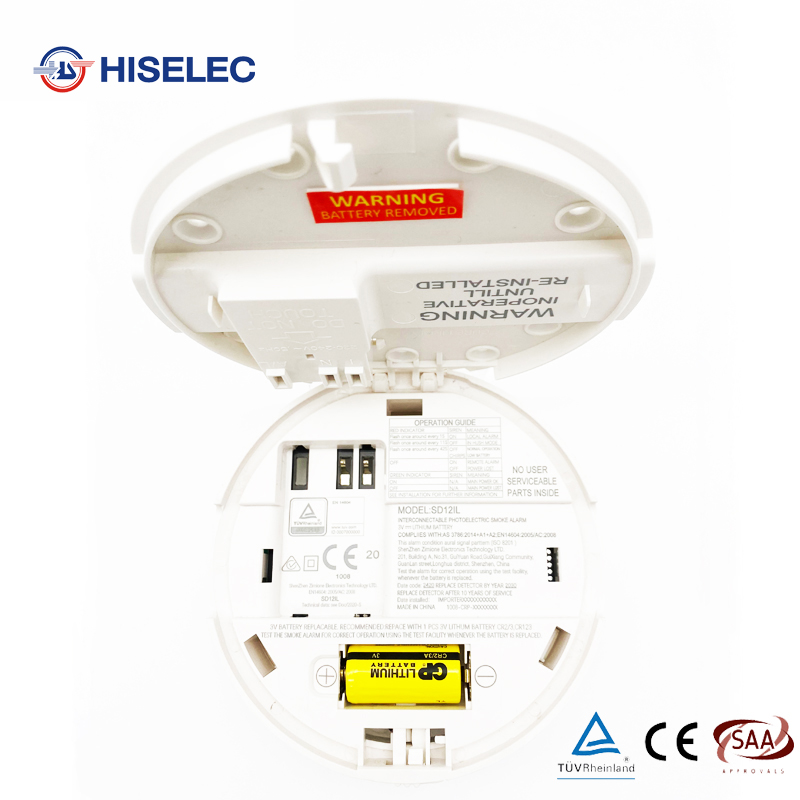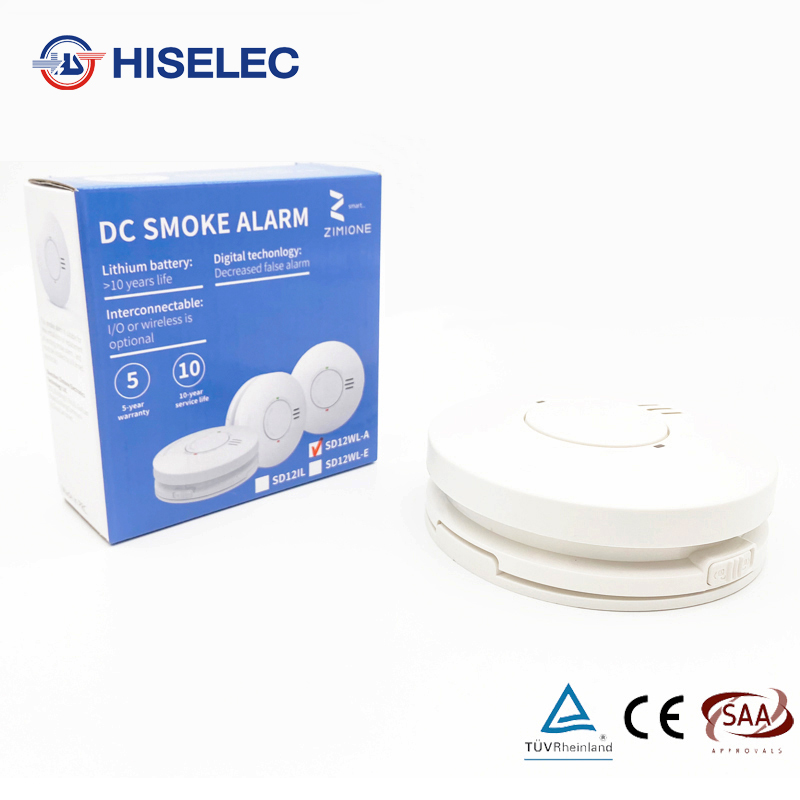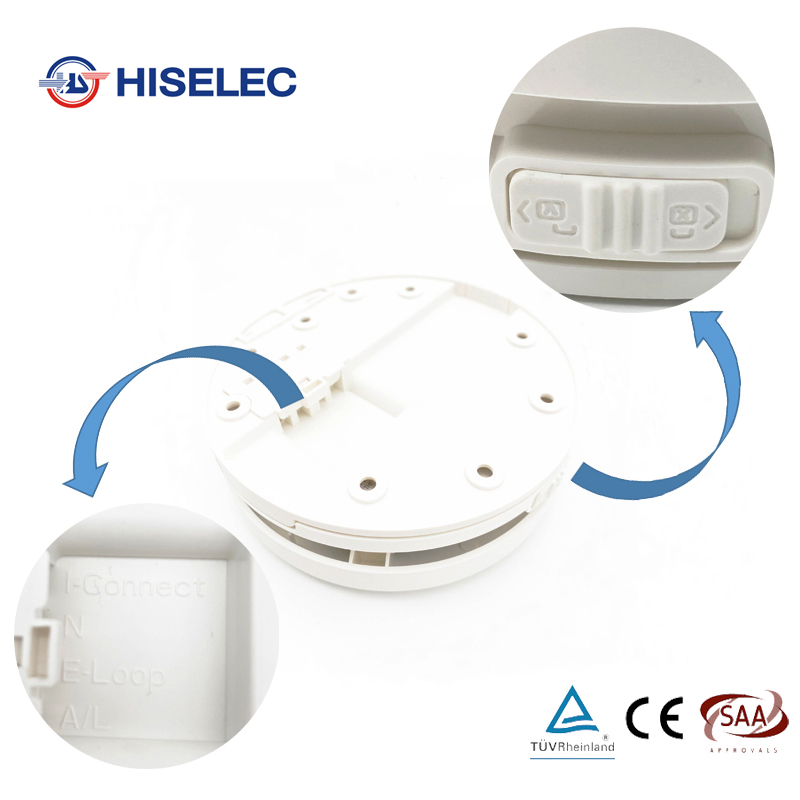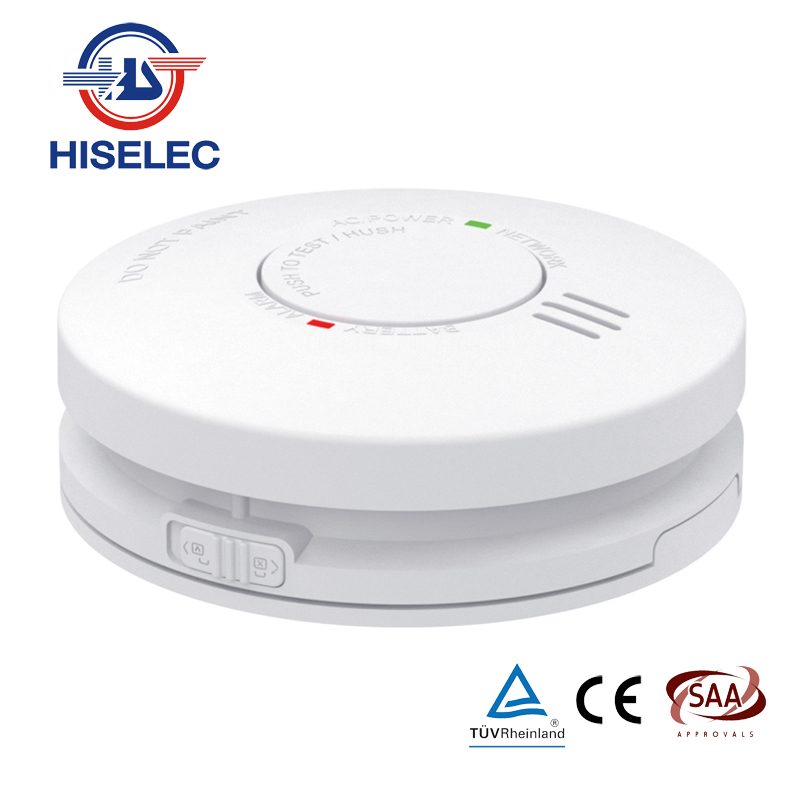 Smoke alarm DC SD12IL
HISELEC smoke alarm were designed with the most modernized structure and appearance.
We have both AC type and DC type, which also with 10 years long lifespan.
General idea it has below advantage:
1.Environmental protection;
2.Affordable and easy to user installation;
3.High Reliable;
4.Easy Integration;
Description
| | |
| --- | --- |
| Product type | SD12IL |
| Description | DC powered 10 years long-life battery with I/O port for interconnection |

HISELEChad accumulated rich technical experience on hardware technology, application software, products reliability and circuits design. We have gained quantities of patents for utility models
and patent for invention. HISELEC have a top and professional strong R&D team with more than 10 experts, including industry design, hardware, software, firmware, structure, APP, ID and testing.
Our experts had been worked on respective industries more than 15 years in world-renowned brands and companies. HISELEC is regarded as one of the rapid growing company in security and smart industry.
HISELEC will continue developing new technology and products to meet the market demands and customer customization.
We are ready to protect the safety of the families and to create a smart comfortable living space for you.
HISELEC is actively to promote the international development strategy and establish a close working relationship with many international brands and Institutions of higher learning in China.
We will seize the opportunity to innovate our own products continuously and accelerate of internationalization to achieve economies of scale and become a leading ODM/OEM manufacturer.
We are always looking for sincere and mutual cooperators all over the world. Welcome to read our catalogue to find out your interested products and known more about our company.
Please do not hesitate to contact us.
Outstanding:
DC battery power supply with I/O port, ultra-low power consumption, 10-year-life span;
Wire interconnection up to 48 pieces.

Product Feature
1 .Compact size, outline size is Ø120*36mm;
2. SD12IL:Up to 48 pieces interconnection in a network by wire;
3. Digital technology, less false alarm;
4. Insect-proof nest to prevent insects entering the sensor;
5. I/O port for interconnection; WiFi/ZigBee trigger for Apps.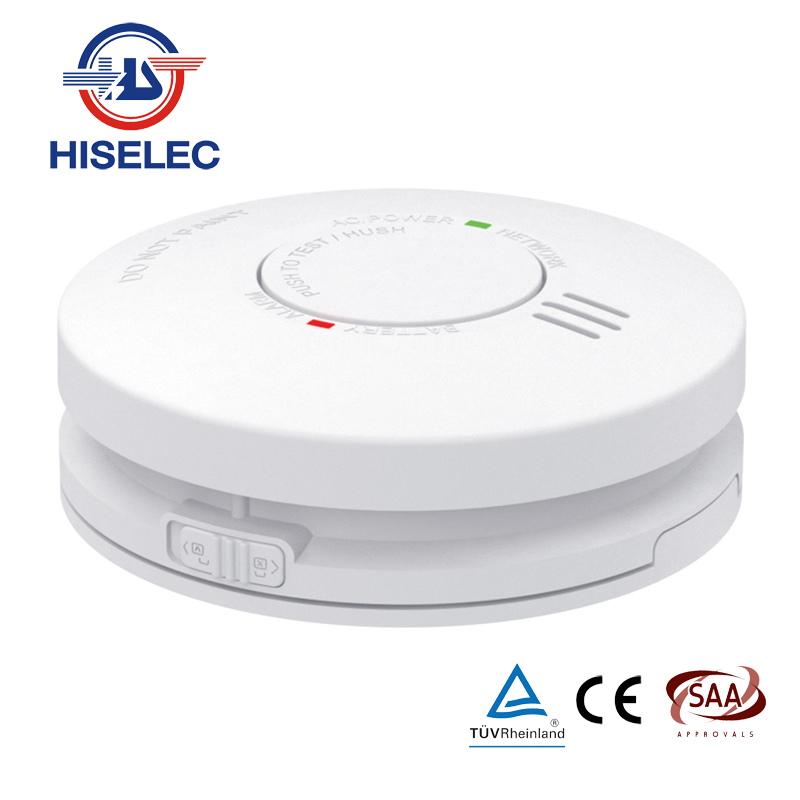 Technical
| | |
| --- | --- |
| Power | 3V DC |
| Operate current | <5uA (Standby), <50mA (Alarm) |
| Battery life | >10 Years |
| Sound level | >85dB at 3 meters |
| Sound pattern | ISO8201 |
| Smoke sensitivity | 0.10-0.18dB/m |
| Directional depending | <1.4 |
| Silence time | 8~15 minutes |
| Max interconnection | 48 pcs |
| size | Ø120*36mm |
| Warranty | 5 Years |
| Environment | 0~45ºC, 10~90%RH |
| Compliance with | EN14604-2005, AS3786-2014 |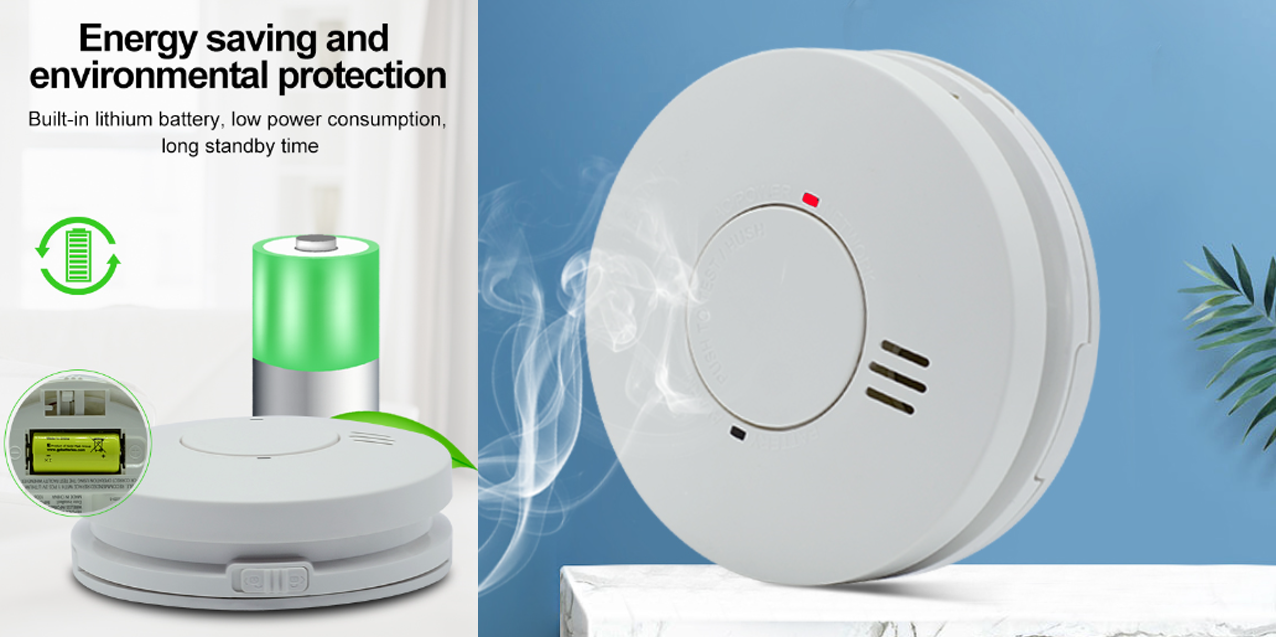 Send Inquiry
Please feel free to contact with us at bruce.lee@hiselec.com or filling up an enquiry form instructed at the bottom, You will get an effective response within 24 hours from Our sales representative. Thanks for your valued time with interest!