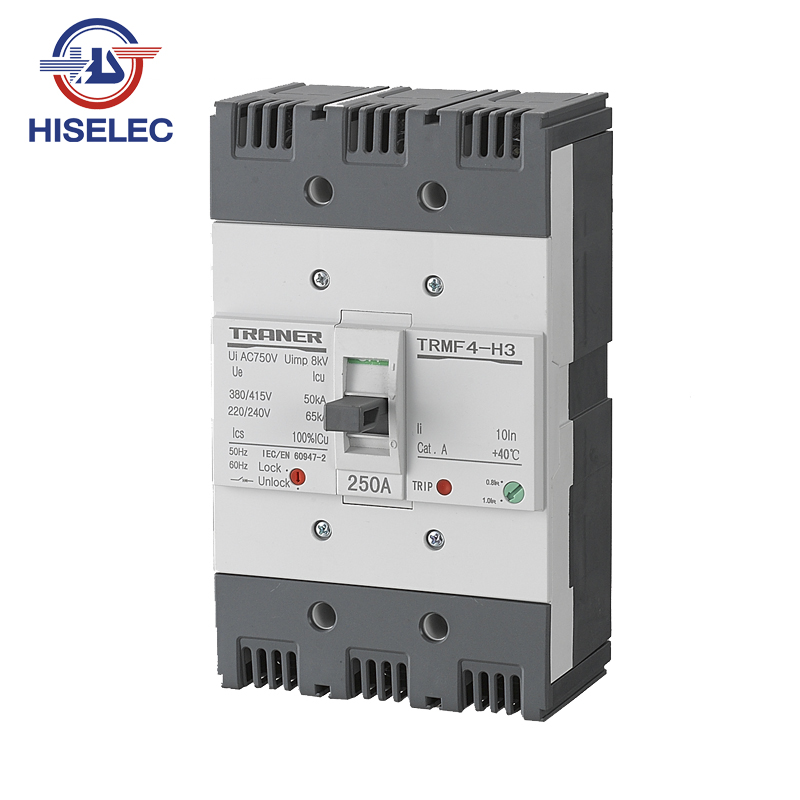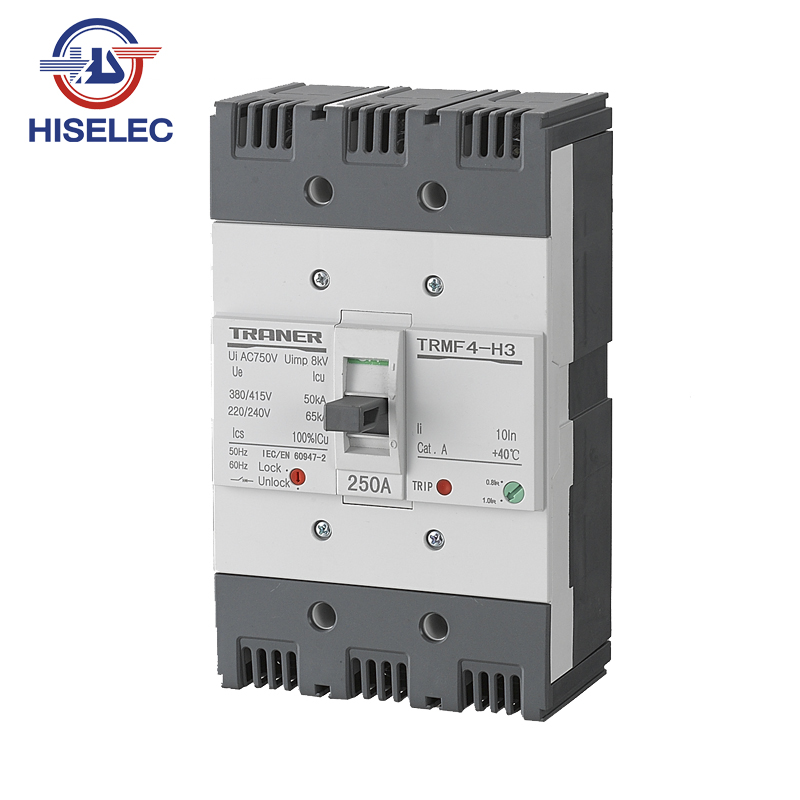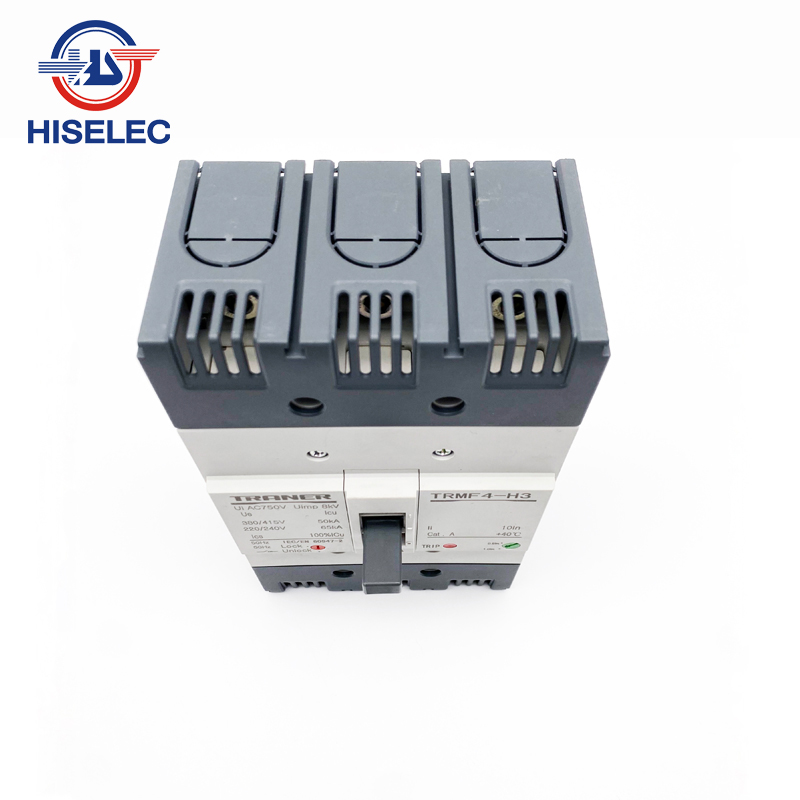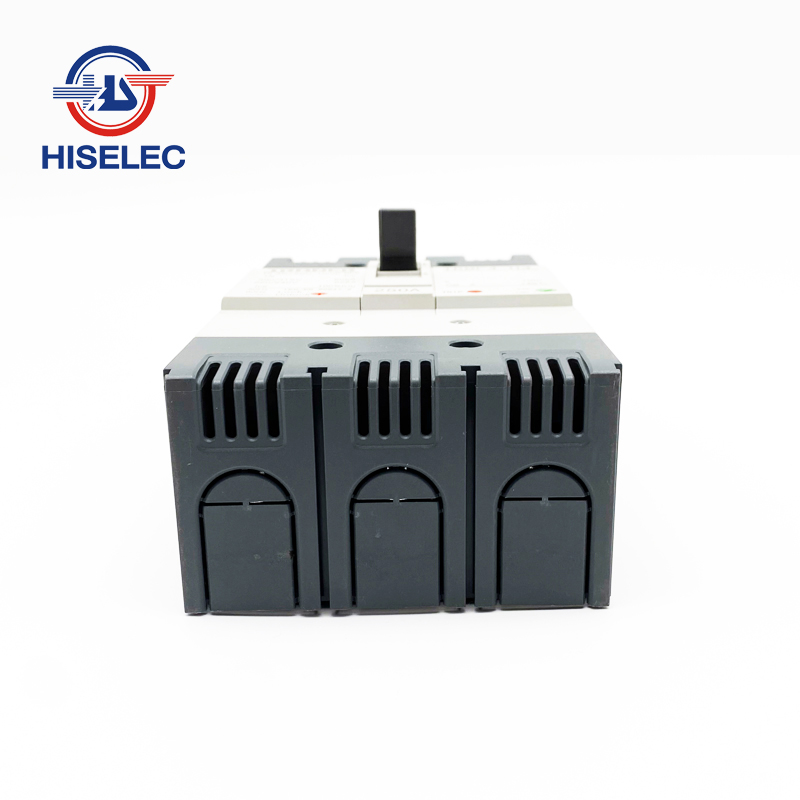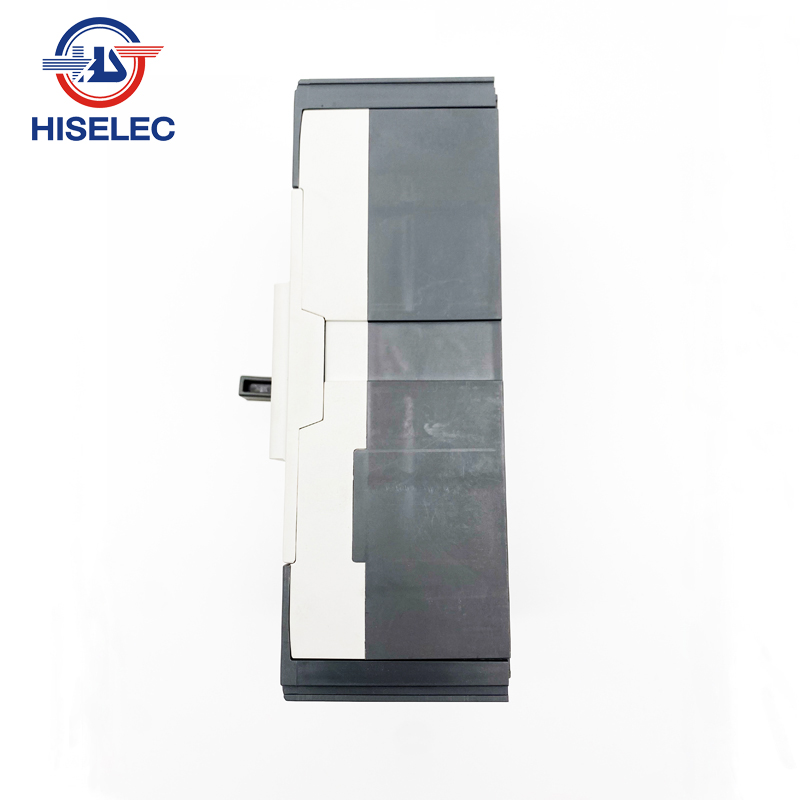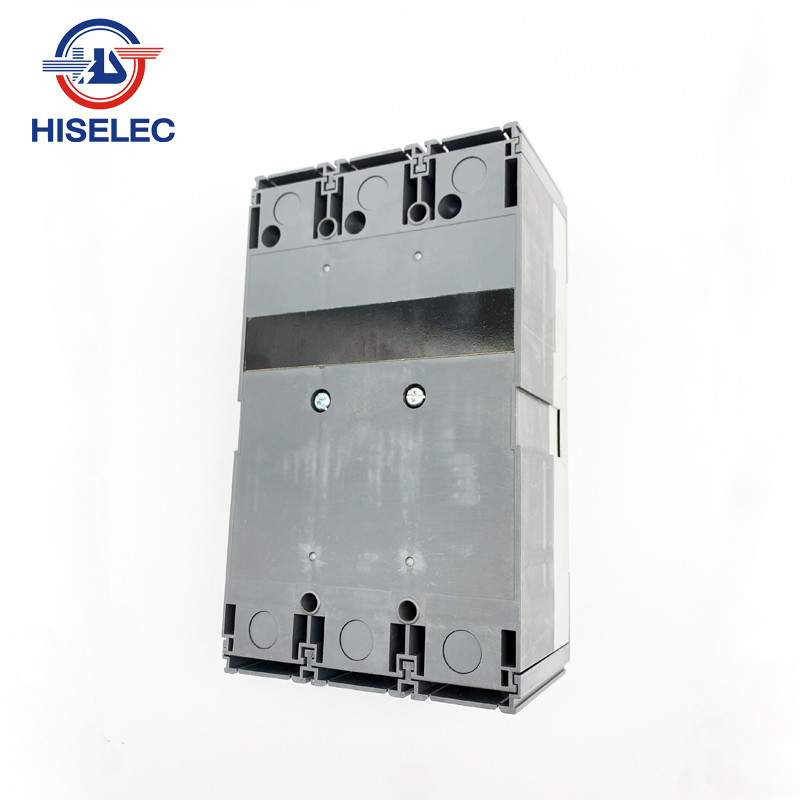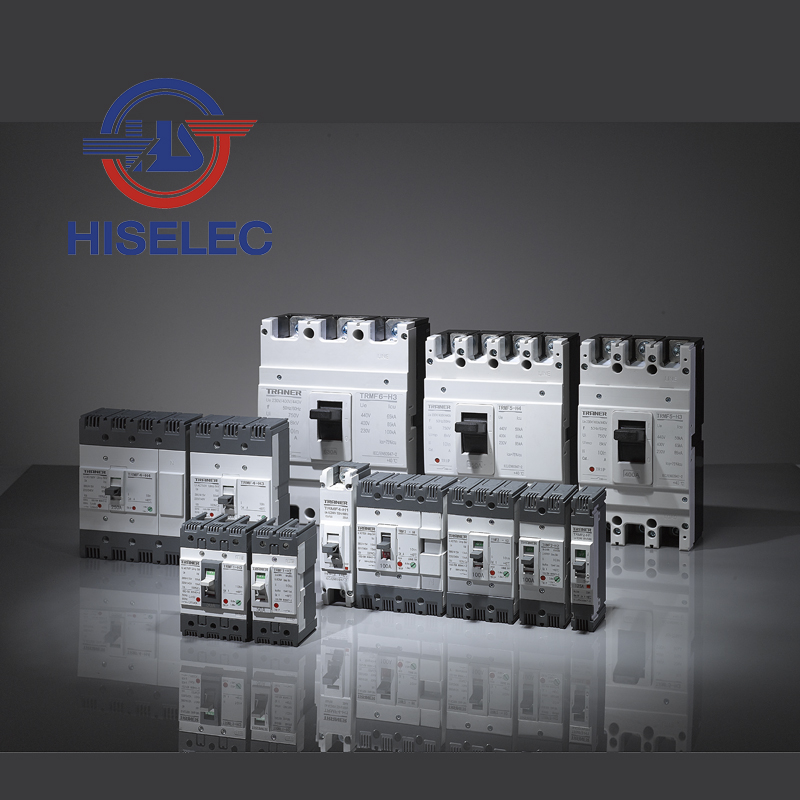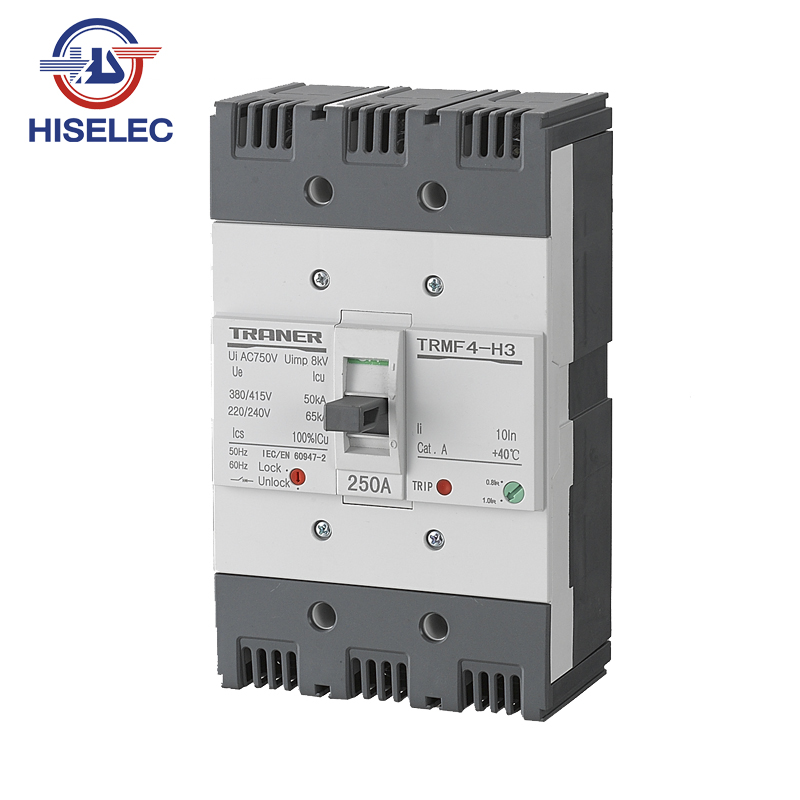 MCCB TRMF4(250A) 3P
TRM MCCB
1.Small size, high capacity;
2.Rated current have fixed type and adjustable type(0.8In-1.0In);
3.Modular structure design, better performance;
4.Ics=100% Icu(Except single pole MCCB);
Description
TRM series circuit breakers and auxiliaries comply with the following international standard:
IEC/EN 60947-1: Low-voltage switchgear and controlgear-Part 1: General rules
IEC/EN 60947-2: Low-voltage switchgear and controlgear-Part 2: Circuit breakers
TRM series MCCB (Standard use environment for TRM series MCCB)
1. Ambient temperature: Within the range of -5ºC--+55ºC(However, when the temperature exceed 40ºC,it should be considered to reduce the capacity to use);
2. Relative humidity: Within the range of 45%--85%;
3. Altitude: 2000m or less(However, if it exceeds 1000m, atmosphere correction through humidity test and withstand voltage test can be considered);
4. Atmosphere where excessive steam, oil steam, smoke, dust, salt and other corrosive materials do not exist;

Classification:
According to the poles: 1-pole, 3-poles, 4-poles
According to the breaking capacity: S-type, H-type
According to the rated current: Fix type, Adjustable type(08In-1.0In)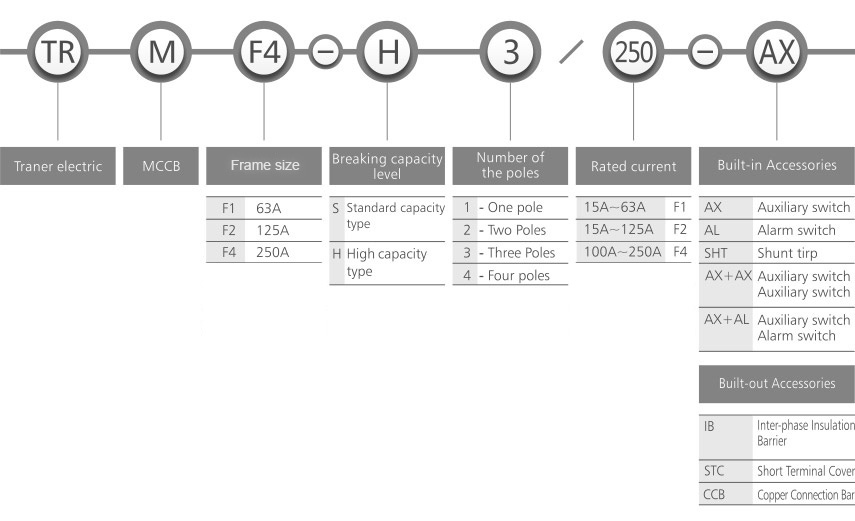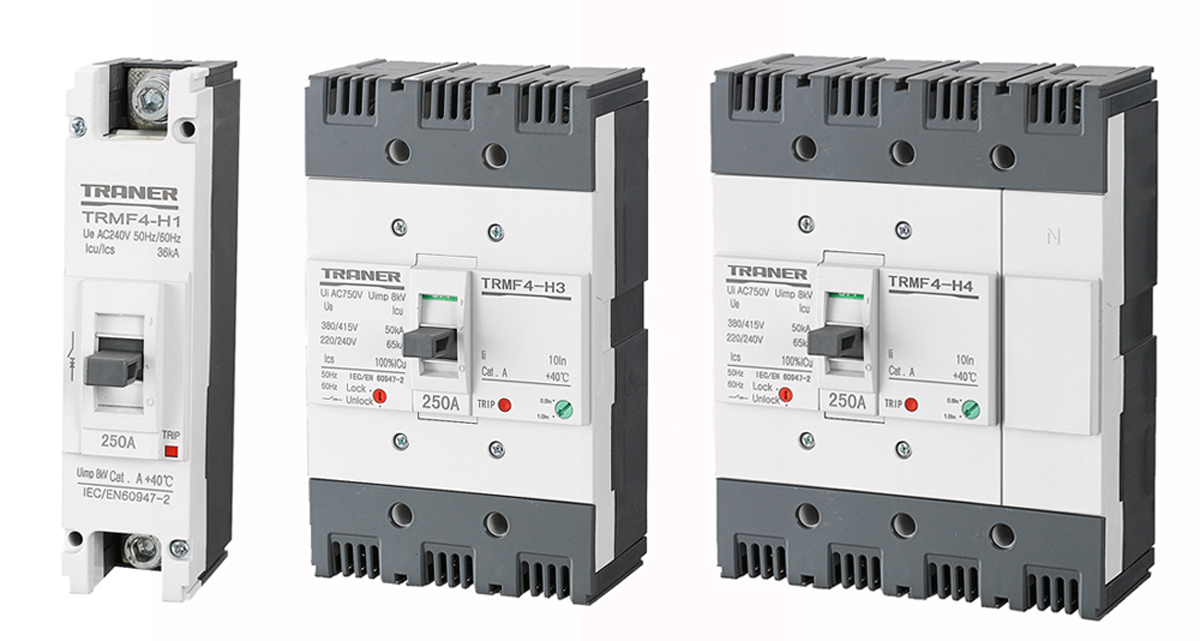 Technical
Frame size
TRMF4(250A)
Breaking capacity code
S
H
Product code and pole
1P
3P
4P
1P
3P
4P
TRMF4-S1
TRMF4-S3
TRMF4-S4
TRMF4-H1
TRMF4-H3
TRMF4-H4
Rated current,In(A)
100A, 125A, 160A, 180A, 200A, 225A, 250A
Adjustable part
Rated current setting(0.8In~1.0In)
X
√
√
X
√
√
Lockup device for operating handle
X
√
√
X
√
√
Rated operational voltage,Ue(V),AC50/60Hz
240V/415V
Rated insulation voltage,Ui(V)
1000V
Rated impulse withstand voltage,Uimp(kV)
8kV
Standard
Conformity with IEC/EN 60947-2
Rated frequency(Hz)
50/60Hz
Rated short-circuit breaking capacity,Icu(kA)
AC
240V
25kA
50kA
36kA
65kA
415V
-
37kA
-
50kA
Ics=%*Icu
50%
100%
50%
100%
Mechanical life(circle)
7000
Electrical life(circle)
1000
Dimension


Length*Width*Height(mm)

1-pole
150mm*38mm*60mm
2-poles
-
3-poles
165mm*105mm*60mm
4-poles
165mm*140mm*60mm
Built-in accessory: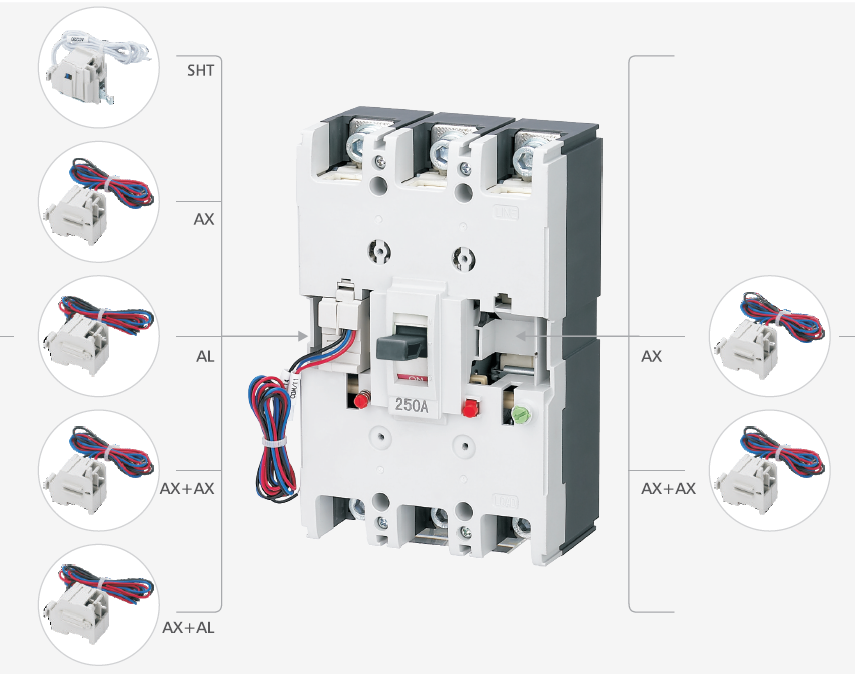 Built-out accessory: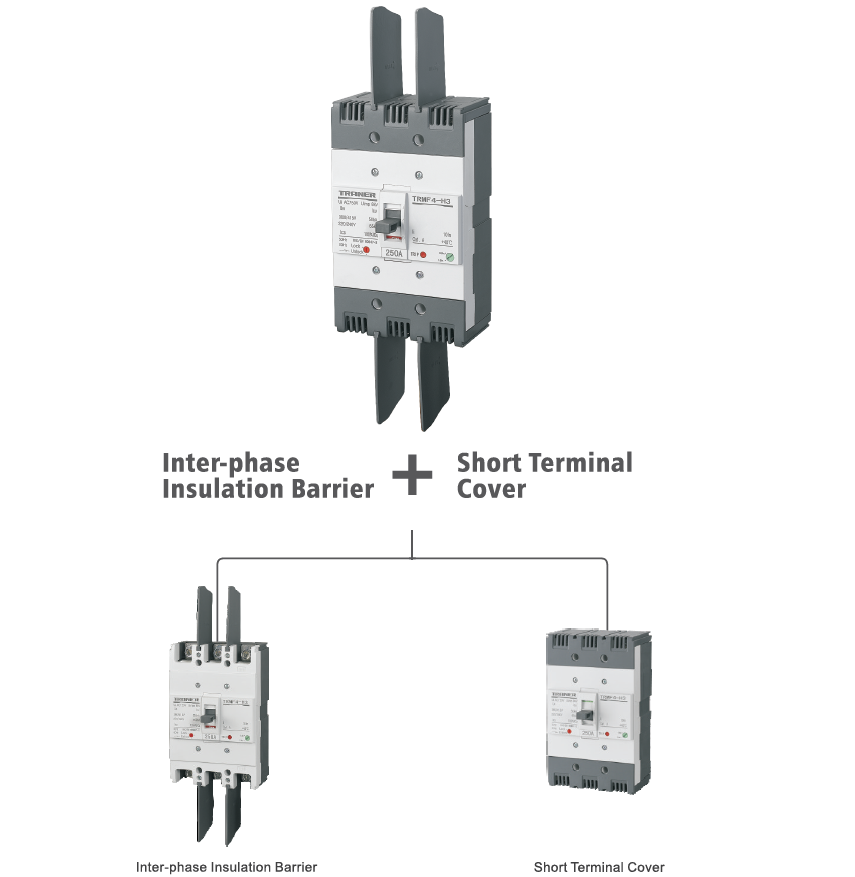 Send Inquiry
Please feel free to contact with us at bruce.lee@hiselec.com or filling up an enquiry form instructed at the bottom, You will get an effective response within 24 hours from Our sales representative. Thanks for your valued time with interest!