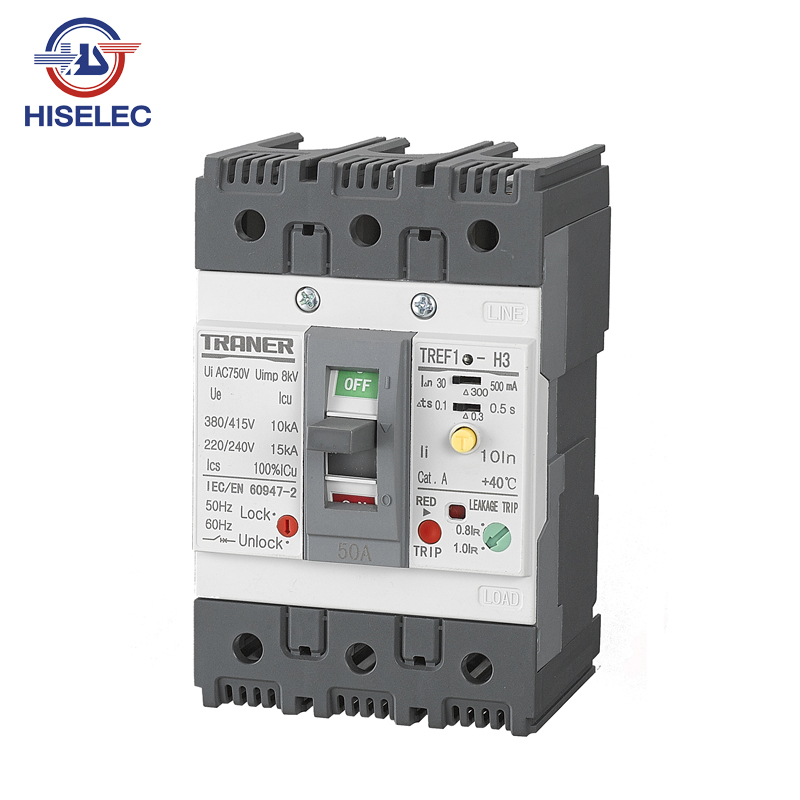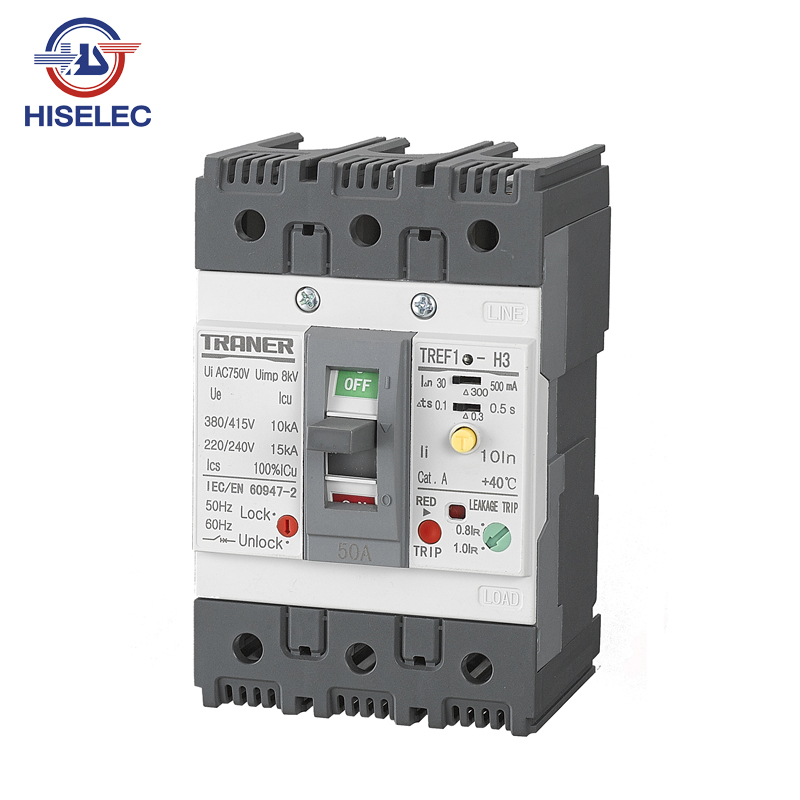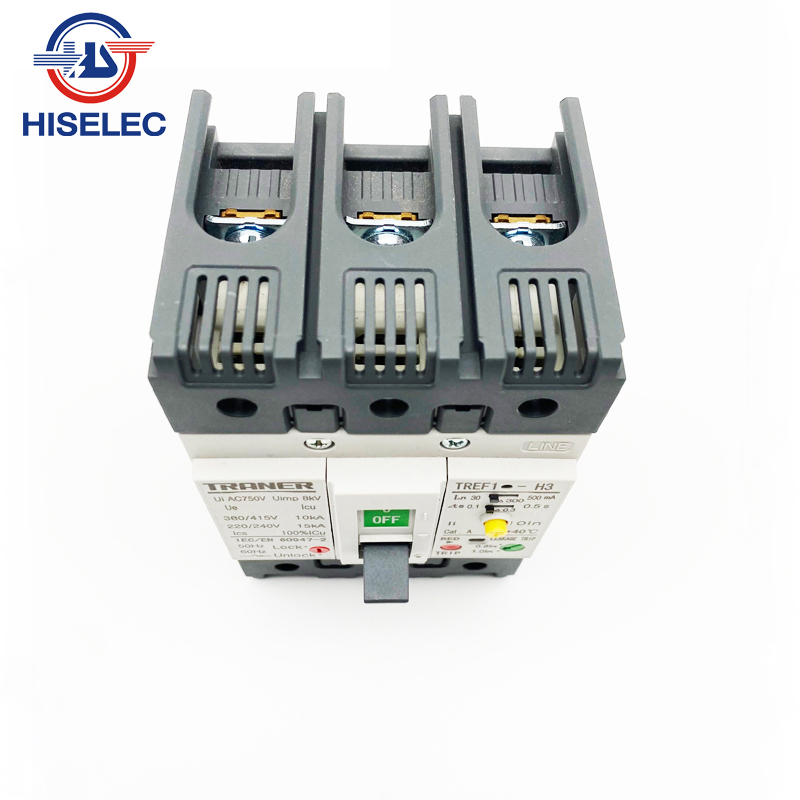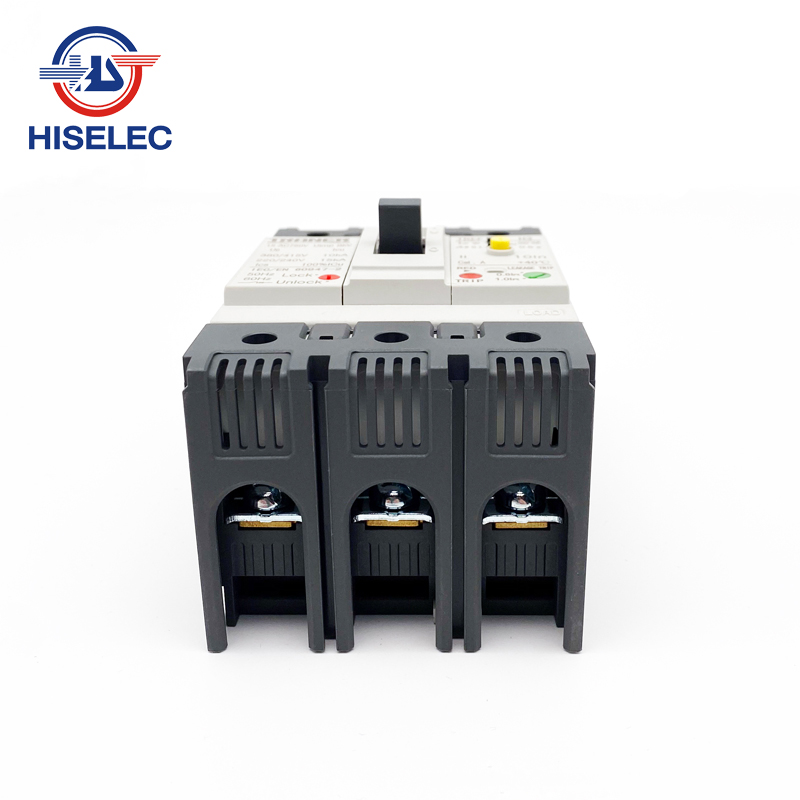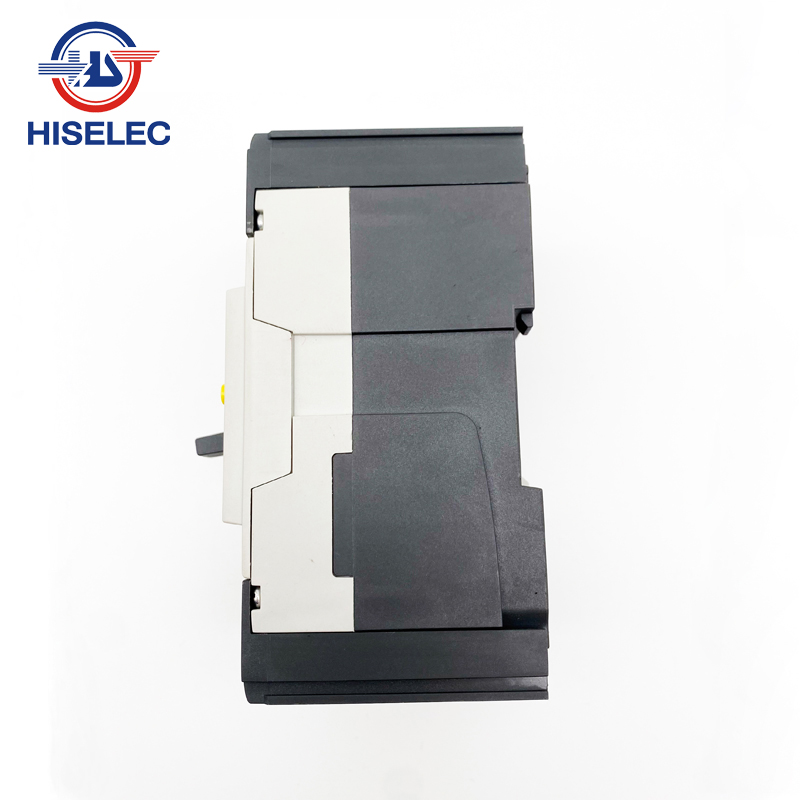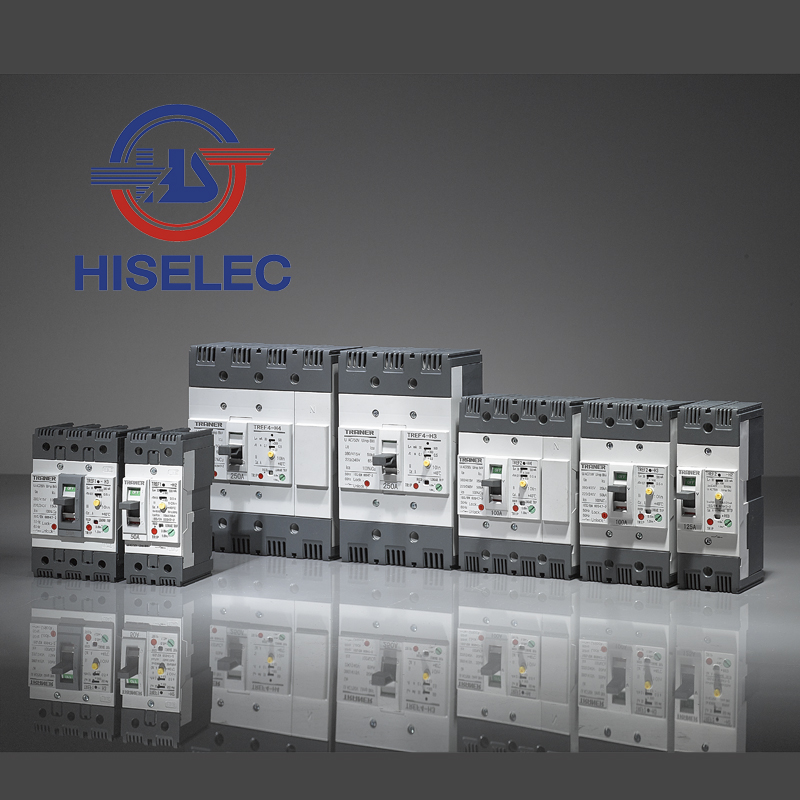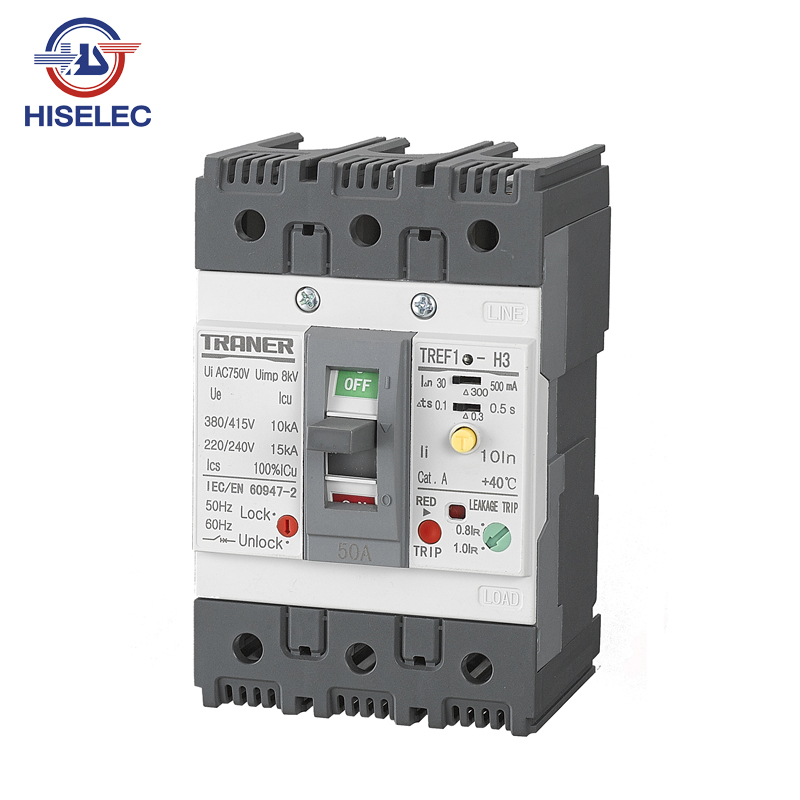 ELCB TREF1(63A) 3P
TRE ELCB
1.Small size, high capacity;
2.Rated current have fixed type and adjustable type(0.8In-1.0In);
3.Modular structure design, better performance;
4.Ics=100% Icu;
Description
TRE series circuit breakers and auxiliaries comply with the following international standard:
IEC/EN 60947-1: Low-voltage switchgear and controlgear-Part 1: General rules
IEC/EN 60947-2: Low-voltage switchgear and controlgear-Part 2: Circuit breakers
TRE series ELCB(Standard use environment for TRE series ELCB)
1. Ambient temperature: Within the range of -5ºC--+40ºC(However, the average for the duration of 24 hours must not exceed 35ºC);
2. Altitude: 2000m or less
3. Installation class: III
4. The magnetic field near the instalation site should not be more than five times the earth magnetic field in any direction.
5. Pollution: II

Classification:
According to the poles: 2-poles, 3-poles
According to the breaking capacity: S-type, H-type
According to the rated current: Fix type, Adjustable type(08In-1.0In)
According to the trip action time: Fix type, Adjustable type(0.1s/0.3s/0.5s or 0.45s/1.0s/2.0s)
According to the rated residual current: Fix type, Adjustable type(30mA/100mA/300mA/500mA)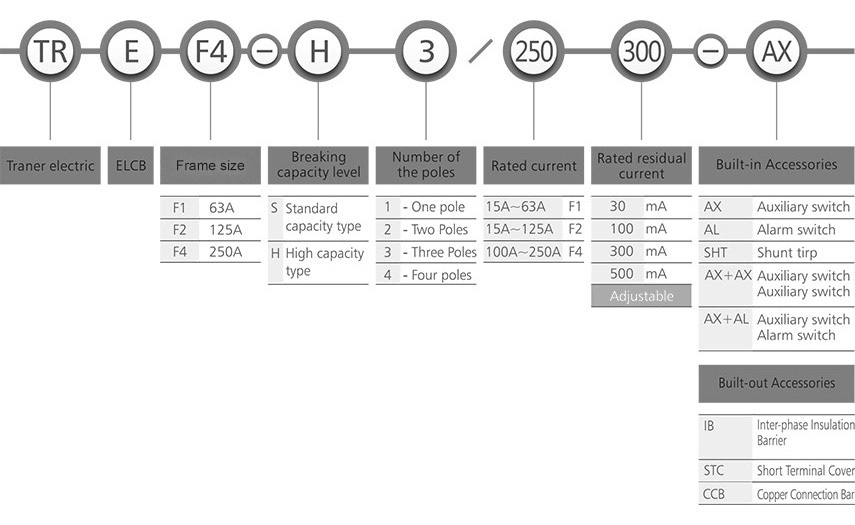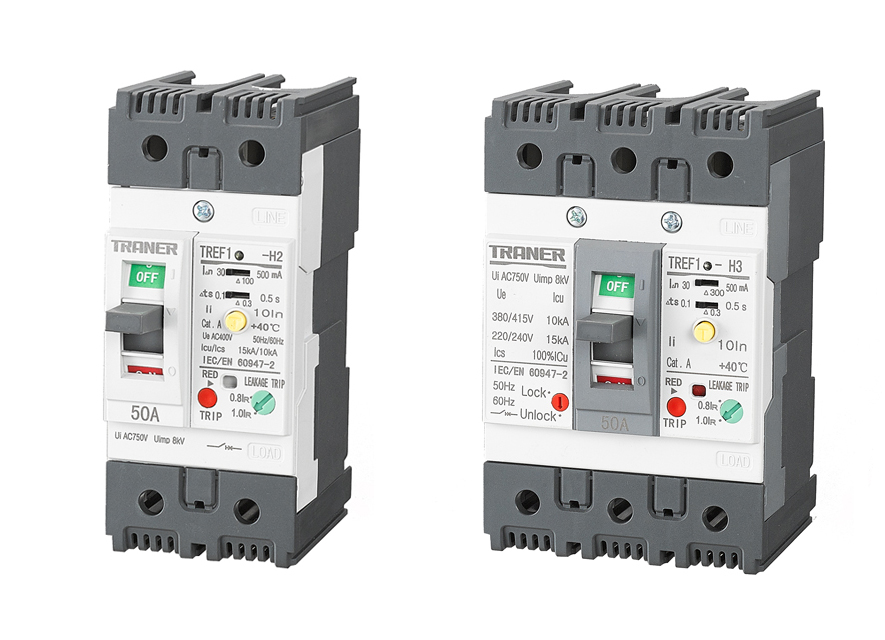 Technical
Frame size
TREF1 (63A)
Breaking capacity code
S
H
Type and pole
2P
3P
2P
3P
TREF1-S2
TREF1-S3
TREF1-H2
TREF1-H3
Protective function
Overload & Short-circuit & Ground fault
Rated current ,In (A)
15A, 20A, 30A, 40A, 50A, 63A
Rated residual current
Operating ,IΔn (mA)
30mA, 50mA,100mA,200mA,300mA,500mA
Non-operating ,IΔno (mA)
15mA,25mA,50mA,100mA,150mA,250mA
Adjustable part
Rated current setting(0.8In~1.0In)
√
√
Lockup device for operating handle
-
√
-
√
Residual current setting, IΔn
30mA / 100mA / 300mA / 500mA
Trip action time setting
0.1s / 0.3s / 0.5s
Rated operational voltage ,Ue (V) ,AC 50/60 Hz
240V/415V
Rated insulation voltage ,Ui (V)
1000V
Rated impulse withstand voltage ,Uimp (KV)
8kV
Residual current off-time at IΔn ,Sec (s)
0.1s
Standard
Conformity with IEC / EN 60947-2
Rated frequency (Hz)
50/60 Hz
Rated short-circuit breaking capacity ,Icu (KA)
AC
240V
14kA
25kA
415V
5kA
7.5kA
Ics=%*Icu
100%
Mechanical life (circle)
8500
Electrical life (circle)
1500
Dimension
Length*Width*Height(mm)

2-pole
100mm*50mm*60mm
3-pole
100mm*75mm*60mm
4-pole
-
Built-in accessory: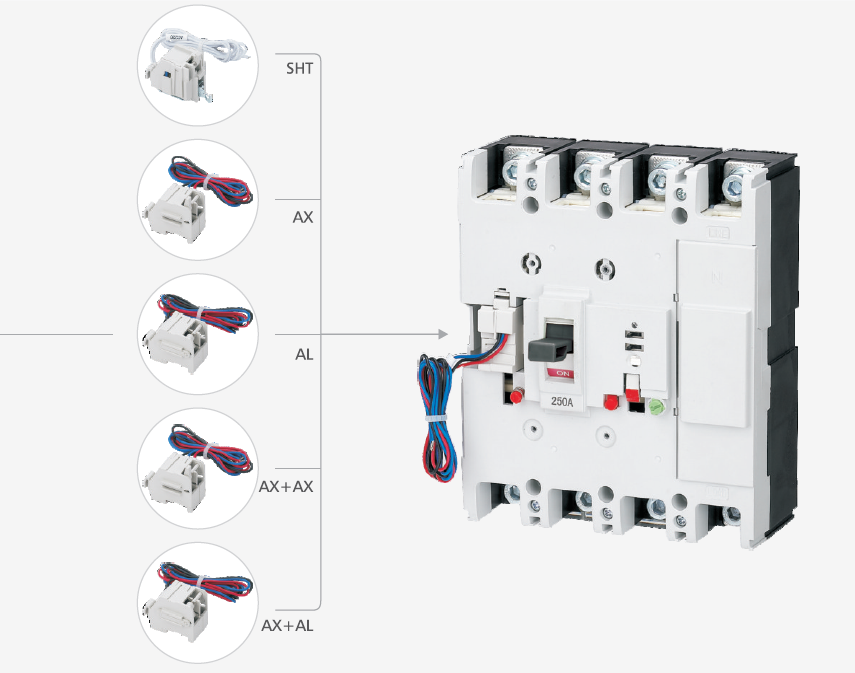 Built-out accessory: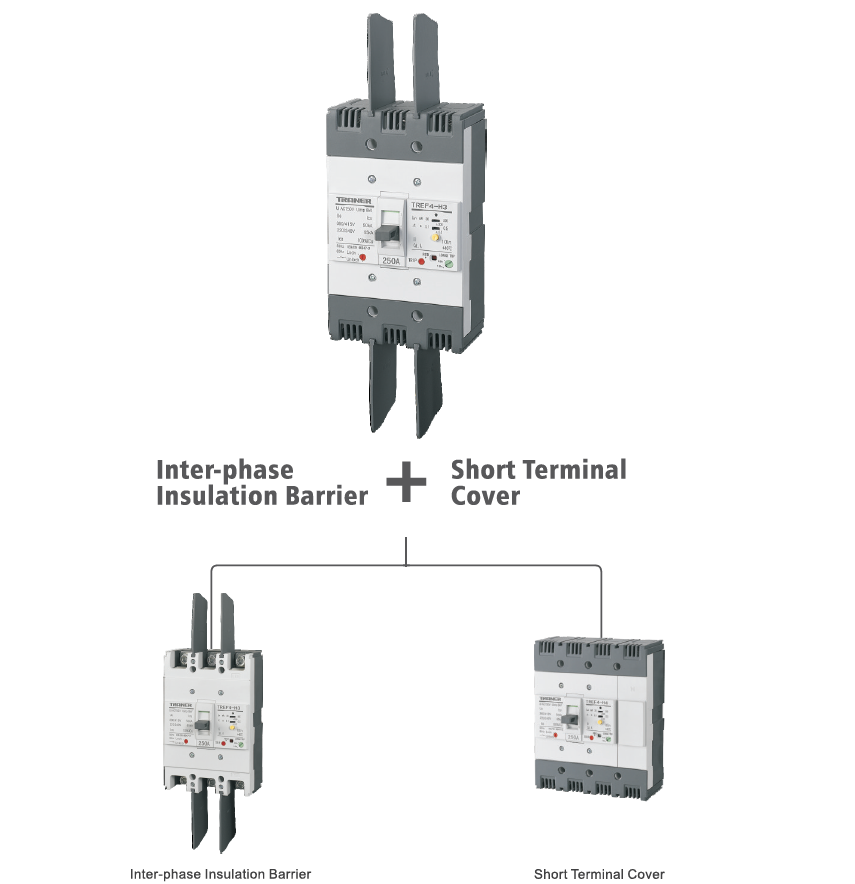 Send Inquiry
Please feel free to contact with us at bruce.lee@hiselec.com or filling up an enquiry form instructed at the bottom, You will get an effective response within 24 hours from Our sales representative. Thanks for your valued time with interest!